Current information [Update 2]
#Corona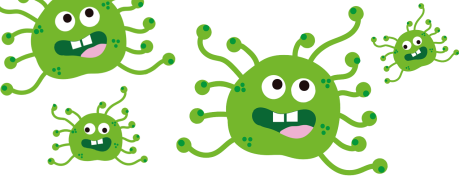 Yesterday, Saturday May 2nd, Saxony-Anhalt relaxed the strict restrictions of the Corona pandemic. This brings us back to a bit of normality. Because we still ask you to consider the following points:
General hygiene instructions:
We welcome you with a smile and do not shake hands.
Should you feel ill or have a cough, we ask you to refrain from visiting us for the time being.
Checkpoint/test offers:
Our testing offer for HIV, Syphilis, Chlamydia, Hepatitis, A, B and C will again take place regularly on Mondays and Thursdays from 11:00 to 20:00.
A previous registration is not necessary. If our waiting area should be full, we will ask you to come back later.
Our facilities are designed so that we can advise you without mouthguards. Only when taking blood samples we ask you to wear a mouthguard. You can either bring it yourself or purchase it from us for a fee of 1.50 Euro.
Consulting services:
As of 04 May, our regular consultation hours and consultation offers will apply again.
These are Mondays and Thursdays from 11:00 to 20:00 and Fridays from 09:00 to 13:00.
You can contact us via Whatsapp, Telegram, Facebook Messenger, KiK (user: Aidshilfe) and Signal (+49 151 56106645) from Monday to Saturday from 09:00 to 20:00.
In addition to that, you can of course also use our e-mail consultation service.
Dates:
Meetings, meetings, other external appointments and appointments are resumed and take place in accordance with the rules of distance and under strict hygiene regulations.
Self-help must be patient a little longer. We are working on a solution.
Prevention appointments are also being re-assigned. The team of primary prevention is looking forward to your event requests!
NEW is that we can now offer prevention events via video conferencing. 
Accompaniment and support:
As far as it is possible from the HIV outpatient clinic of the University Hospital Magdeburg, our Biggi will continue to cover the consultation hours in the University Hospital. 
We ask our clients to make an appointment with Biggi in advance.
The measures will come into force on 04 May 2020.
To find out about short-term changes, just keep an eye on our website, your mailbox and our social channels.
Contact
Sven Warminsky
Fax
+49 (0) 391 535769-31