Current information [Update 4]
#Corona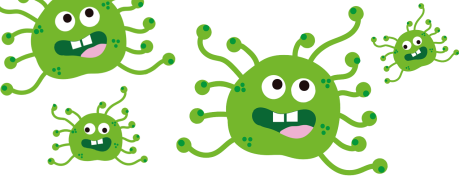 From 10.01.2021 there are stronger restrictions on public life. These will not stop even in front of the Center for Sexual Health. Therefore, we are now sharing the following information with you:
Checkpoint/Testing Offers:
Our test offer for COVID-19 (certificate for employer possible), HIV, syphilis, chlamydia, hepatitis, A, B and C take place only after prior telephone, individual agreement.
Appointments can be made at the following times: 0391-535769-69:

Monday and Thursday: 11:00 a.m. to 8:00 p.m.
Tuesday and Wednesday: 10:00 to 15:00 o'clock
Friday: 09:00 to 13:00 o'clock

Or to make an appointment you can use our channels on WhatsApp, Telegram and Co.
 
Our hygiene measures continue to be at a very high level. Thus, for a few weeks now, there is an air filter and a spit shield in the consulting room. This allows us, including the proper distance a safe consultation. We only ask you to wear a mouth guard when taking blood samples. You can either bring your own mouth guard or purchase one from us for a fee of 1.50 Euros. Our counselors wear a FFP3 mask and a face visor when taking blood samples.
Counseling service:
Telephone consultation is available on Mondays and Thursdays from 11:00 to 20:00 and on Fridays from 09:00 to 13:00 on +49 391 535769-69.
Personal consultations can currently only take place by telephone appointment.
You can contact us via Whatsapp, Telegram, Facebook Messenger, KiK (user: Aidshilfe) and Signal (+49 151 56106645) from Monday to Saturday between 09:00 and 20:00.
In addition, you can of course contact us by e-mail.
Appointments / Prevention:
Meetings, sessions, other outside appointments and appointments cannot take place at the moment. 
Self-help groups meet virtually. 
The open self-help meeting, the new trans* meeting and the regulars' table of the Puppies can unfortunately not take place at the moment.
Prevention appointments can still be made. The primary prevention team is looking forward to your event requests, which we are currently conducting online. Perhaps an idea for your distance teaching?
Accompaniment/Support:
As far as it is possible from the HIV outpatient clinic of the University Hospital Magdeburg, our Biggi will continue to cover the office hours in the University Hospital. 
Appointments to discuss important issues can be arranged in advance, so that you can meet in our counseling center under the given hygiene measures.
The measures will come into effect from 11.01.2021.
To find out about short-term changes, just keep an eye on our website, your mailbox and our social channels.
Contact
Sven Warminsky
Fax
+49 (0) 391 535769-30